Las pasarelas de la feria de moda alemana y Mercedes-Benz Fashion Week Berlin están en su pleno apogeo. Toma un tour virtual dentro de Bright and Seek. Las pasarelas y shows contemporáneos tomarán lugar hasta el día Jueves 30 de Junio.
Pasarela de Streetwear Bright XXIII en sólo 2 minutos
Un vistazo a la feria contemporánea en solo 2 minutos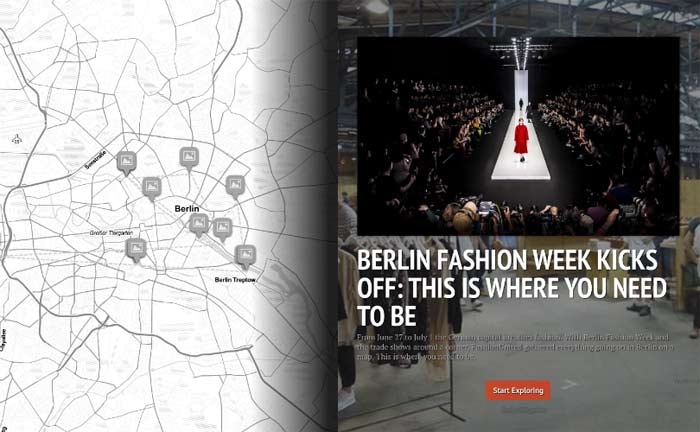 La feria de moda de Berlin estará presentándose hasta el viernes 1º de Julio; Fashion United ha juntado los eventos y locaciones en un mapa interactivo para que lo disfrutes. Echa un vistazo aquí.
Map: Where you need to be for Berlin Fashion Week
.
Photos and videos: FashionUnited
ÚLTIMAS OFERTAS DE TRABAJO